Starting a marine business has never been easier Click below to complete a CWR Wholesale Distribution dealer application!
At CWR, we believe conducting business should be simple. With CWR Wholesale Distribution as your drop shipping source, you have a powerful team of full-service wholesale marine distribution experts working for you. With over 300 manufacturers, CWR offers a variety of assorted products for not only marine use, but also camping, sailing, sporting goods, paddle sports, watersports, cycling, training/fitness, hunting, fishing, consumer electronics, automobiles, recreational vehicles and more. CWR is also one of the leading drop-shippers in the marine industry and will drop ship to any location in the world. CWR's drop ship program is stress-free with no extra fees or minimum order sizes, all while using your own shipping label and packing slip. Become a CWR Wholesale Distribution Dealer today!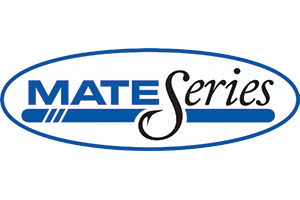 Why cut two holes in your boat when one will do? Mate Series Combination Rod & Cup Holders function exactly like a standard cup holder and fishing rod holder combined. What this means is that a boat equipped with four cup holders and four rod holders would only need four Mate Series to do the same job. The result is a vessel with a less cluttered appearance that is easier to maintain.
Phone: 772.245.6283
Web: www.mateseries.com