Starting a marine business has never been easier Click below to complete a CWR Wholesale Distribution dealer application!
At CWR, we believe conducting business should be simple. With CWR Wholesale Distribution as your drop shipping source, you have a powerful team of full-service wholesale marine distribution experts working for you. With over 300 manufacturers, CWR offers a variety of assorted products for not only marine use, but also camping, sailing, sporting goods, paddle sports, watersports, cycling, training/fitness, hunting, fishing, consumer electronics, automobiles, recreational vehicles and more. CWR is also one of the leading drop-shippers in the marine industry and will drop ship to any location in the world. CWR's drop ship program is stress-free with no extra fees or minimum order sizes, all while using your own shipping label and packing slip. Become a CWR Wholesale Distribution Dealer today!
Ocean Signal RescueME PLB1 Personal Locator Beacon w/7-Year Battery Storage Life
730S-01261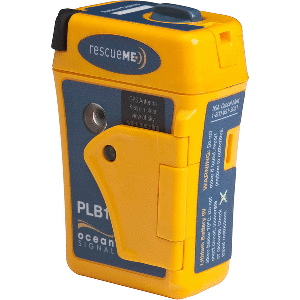 RescueME PLB1 Personal Locator Beacon with 7-Year Battery Storage Life
Wherever you are, at sea, on land, the rescueME PLB1 provides the reassurance that global emergency services can be alerted by the press of a button. The rescueMe PLB1 can be operated with a single hand in even the most challenging situations. A simple spring loaded flap covers the activation button preventing inadvertent use. RescueME-PLB PLB1 works with the only officiall recognised worldwide dedicated search and rescue satellite network (operated by Cospas Sarsat). As this is funded by governments there are NO CHARGES to use this service. When activated the rescueME PLB1 transmits your position and your ID to a Rescue Coordination Center via satellite link. Rescue services nearest to your are promptly notified of your emergency and regularly advised of your current location to assist prompt rescue.
Features:
30% smaller by volume
Easily fits in lifejacket
Retractable antenna
7 year battery life
7 year warranty
Typical Performance of 24+ hours
Non-Hazmat Battery
Comes with flotation pouch